---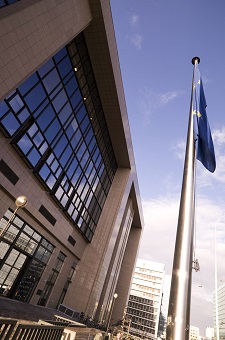 Europeanisation of pension politics
Laufzeit: 09/2014 bis 06/2016
Project Description
In light of the current financial-, sovereign debt-, and currency crisis, the European project's general and the future of the so called social Europe in particular is not only contested but seems to be in jeopardy. However, in the wake of the crisis awareness of the importance of social- and pension policies has considerably increased. The general public is gradually realizing that most member states face similar structural demographic and financial challenges with regard to their fiscal policies. Hence, attention is drawn to pension legislation, as the central and most cost-intensive public expenditure of the EU's member states.
However, this European dimension of pension politics has not been subject to comprehensive scientific research, neither on an empirical nor a theoretical level thus far. Consequently the contradiction between rampant Euro-skepticism on the one hand and the simultaneous Europeanisation of pension politics on the other, raises the question of the European Union's influence on pension schemes of its member states and vice versa. This question guides the political and jurisprudential research project "Interdisciplinary Research Group on Europeanisation of Strategic Policies" (IRESP) located at the "Chair of International Relations and European Politics" at the Martin-Luther Universität Halle-Wittenberg (MLU).
Based on current primary and secondary law and the political and legal realization thereof within EU member states, the project is intended to develop a model of the latest Europeanisation processes of pension schemes. Furthermore the project is supposed to identify how member states are influenced by the EU (download), the EU by single member states or groups thereof (upload), and finally how member states influence one another (interload) with regard to the politics of pension schemes.
The project has a practice-oriented goal and is based on a political science, jurisprudential and interdisciplinary concept. The project is funded by the "Forschungsnetzwerkes Alterssicherung" (FNA) – a branch of the Deutsche Rentenversicherung (German Statutory Pension Insurance Scheme) – and was launched in August 2014. The project is headed by Prof. Dr. Johannes Varwick (University of Halle) and Prof. Dr. Eberhard Eichenhofer (University of Jena).
View our latest publications here.
Project Team
Prof. Dr. Eberhard Eichenhofer (University of Jena)

Nina Johnen
Niklas Otten
Image ("Justus Lipsius building") © Council of the European Union
---
---